Bisley introduces key colours for 2021 to its portfolio of award-winning products that help you to work effectively wherever you are
Bisley has introduced 4 new colours to its range of exceptional storage and desking solutions. The new colours of Bisley Blue, Sunflower Yellow, Palest Pink and Olive Green have been introduced to reflect the current interior trends and complement the existing Bisley Shop palette, which now has a total of 12 colours to choose from.
The new colours can be found in the Belong collection, the latest edition to the Bisley portfolio which has been designed specifically to embrace the new hybrid working culture that sees many of us working between the traditional office space and from home.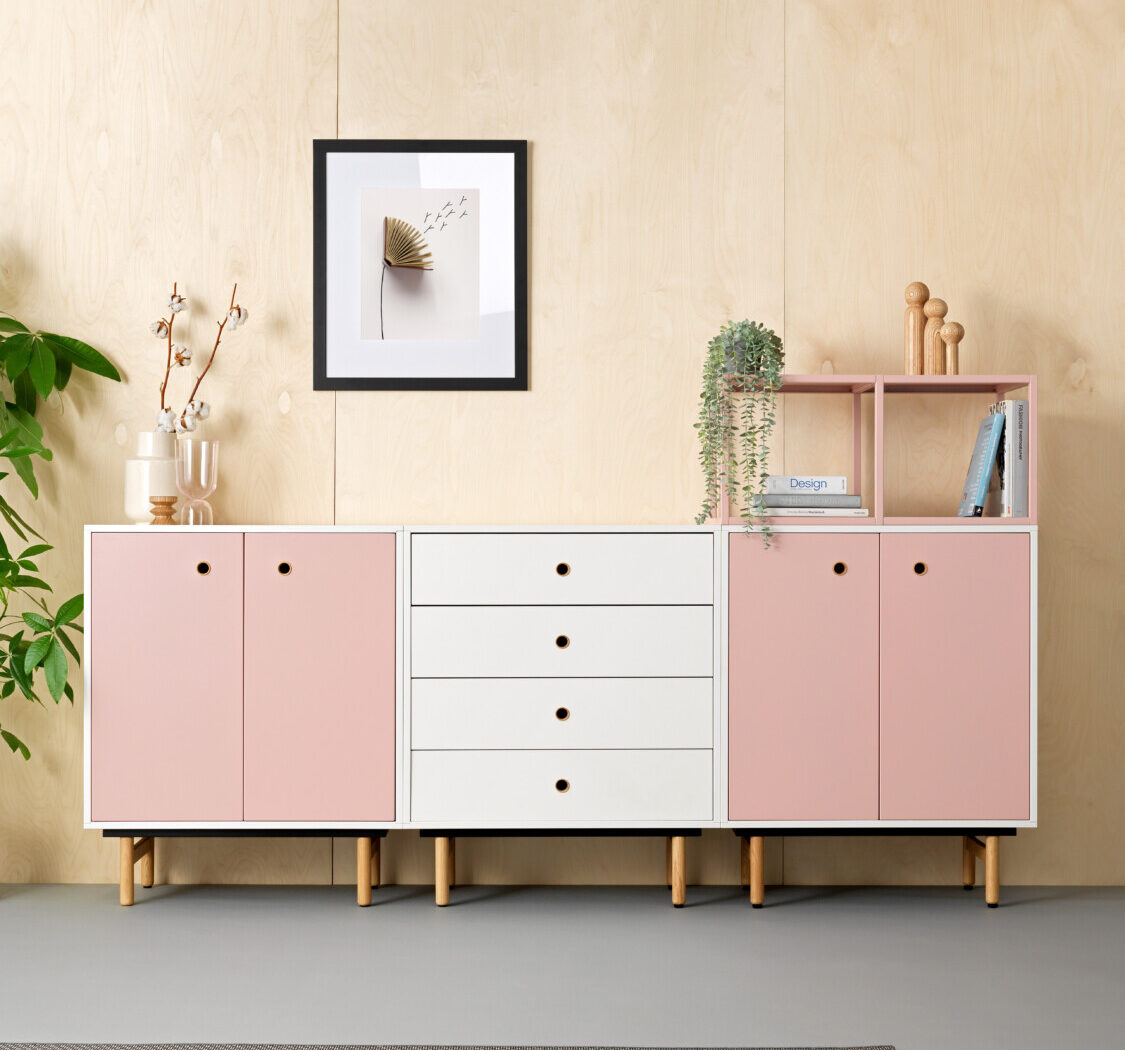 The Belong collection comprises 35 collections ranging from the elegant Poise desk to the ingenious Hideaway wall desk, and also incorporates a range of furniture that pays homage to the iconic Bisley Multidrawer.
The Belong collection was designed by Bisley's experienced in-house design team to create a sanctuary wherever you are, so that you can focus and stay on top of your workload in comfort. When your place of work shifts from day to day, having a dependable, personal space maintains a sense of connection.
Bisley Blue
The subtle and understated Bisley Blue has proven to be an essential as it bridges the gap between warm and cool colours beautifully. It works well with mid-century warm wood finishes as well as oak and the current trend for lighter woods like maple or plywood. Pair perfectly with white for a fresh look or use as a base colour and add pops of Oxford Blue, Palest Pink or even Cardinal Red from the Bisley shop range.
Sunflower Yellow
A classic, deep, feelgood shade of Yellow that will endure the test of time and changing fashions. Yellow is a classic colour for wayfinding. It stands for confidence, optimism, creativity, imagination and cheerfulness and needs to be used sparingly, ideally as an accent colour. Sunflower yellow combines well with Olive Green, Bisley Blue, or any neutral shade, whilst working nicely in kitchens.
Palest Pink
A cool Miami ice cream shade, that compliments a cool Mint, but has increasingly been used in interiors as a new soothing neutral. It has almost fully shed its association with girly bedrooms, as it contains a good dose of salmon to add in a touch of warmth to any room. Palest pink combines beautifully with Olive Green and warm shades like our Goose Grey and cool shade of Anthracite, all from the Bisley shop range.
Olive Green
A soothing, grounding, dark shade of green that complements the merging trend for light wood finishes. The shade acts more as a background colour to the many varying greens of the ever-present houseplants, but also complements the re-emergence of seventies rusts, dijons and dark yellows. Make the perfect combination by pairing with Golden Sunflower Yellow or even Palest Pink, new to the Bisley shop range.