HDR | Hurley Palmer Flatt has been appointed on Marylebone Square, a £106m mixed-use scheme by Concord London
Leading independent multidisciplinary engineering consultancy HDR | Hurley Palmer Flatt is delighted to be part of the principal team delivering a £106m mixed-use scheme in Marylebone Square, Central London, an incredible mansion block style development in London's W1.
HDR | Hurley Palmer Flatt has been heavily involved in the scheme, from assisting in achieving planning consent, to then carrying out the detailed design. The company's appointment included MEP Services, Vertical Transportation, IT/AV, Fire Engineering, Energy and Sustainability.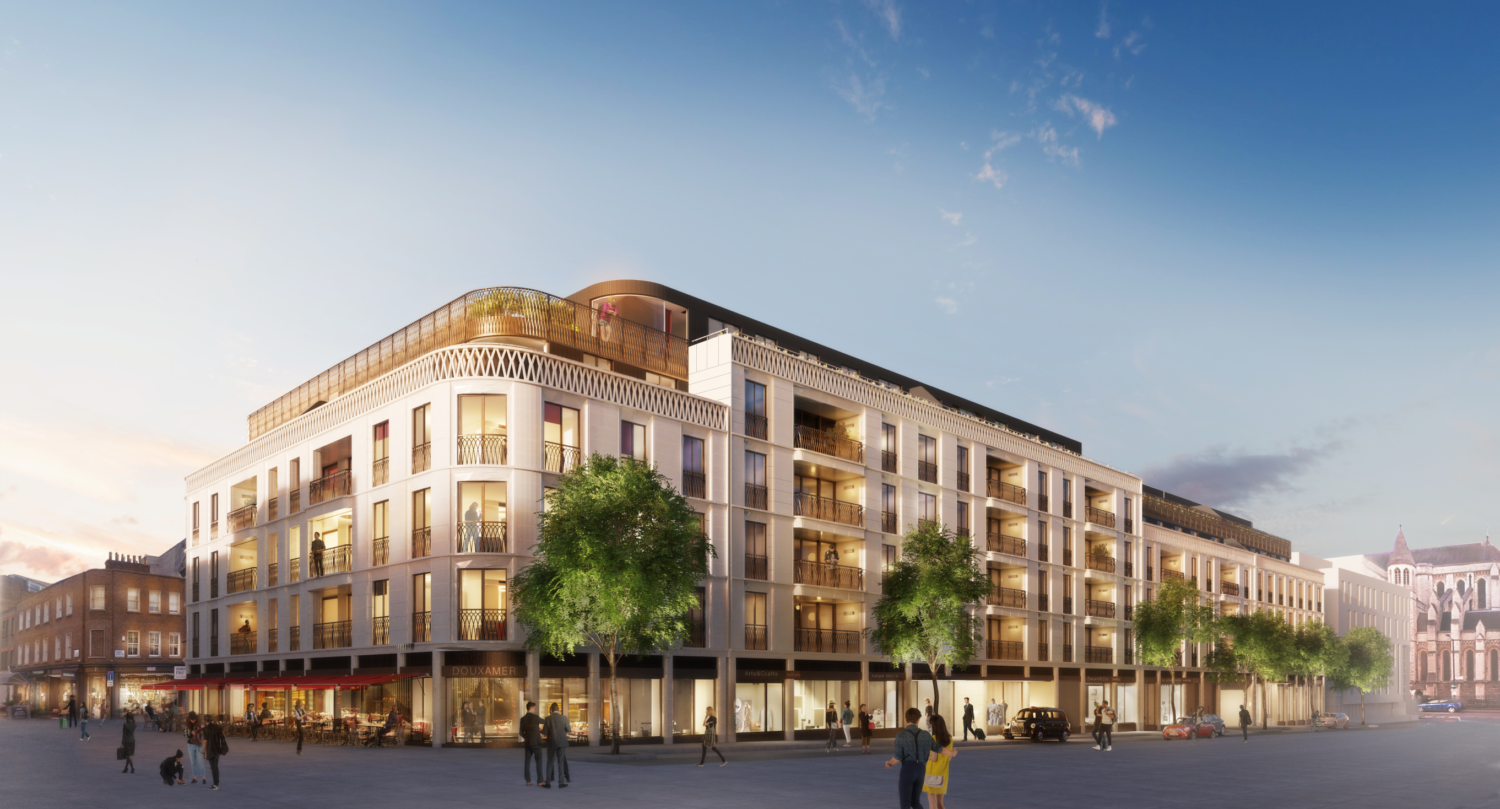 The exceptional site totals 0.75 acres and is the only new build whole city-block development opportunity in Marylebone, W1. The development comprises residential apartments, a gym, shops, and a new, dedicated space for the much-loved Farmers' Market by the design of a large double-height hall, 'Marylebone Hall'.
The mansion block building is reminiscent of a classic style with an elegant modern twist, blending with ease into its historic surroundings where distinguishable red-brick Georgian architecture is well-maintained.
Surrounding the external layer of the building is cast metal balustrading and lantern frieze detailing, with bespoke ceramic cladding consisting of a variety of glazes across the levels.
Located in the heart of the city, the development has great access to enjoy the best that London has to offer from the minute you leave your apartment, but for when you want to escape the hustle and bustle of the city, the private, central courtyard provides a calming, relaxing space to come home to with its airy atrium garden right on your doorstep.
Marylebone Square is a perfect fusion of old and new, sensitively paying tribute to the rich history of Central London with its stunning architecture, while incorporating all the features of
state-of-the-art contemporary living. To this date, almost a third of the apartments have already been sold, and the project is looking to reach completion during summer 2023.
The Principal Team on the scheme are:
Developers: Concord London
Contractor: Kier Construction
Architect: Simon Bowden Architects
Structural Engineer: Alan Baxter
Cost Consultant: Gardiner and Theobald