Fintech leader Thought Machine and LABS agree major deal for new Bloomsbury HQ
Thought Machine, the core banking technology company, has agreed to lease all 67,000 sq ft, at 7 Herbrand Street, WC1, in a bespoke deal with leading flexible workspace provider LABS. The building will become its new London headquarters to support its ambitious growth plans.
The move into London's Knowledge Quarter, will support Thought Machine as it continues to establish itself as a global force in the fintech sector, as well as provide the company with the necessary space for its next phase of growth. The exquisite art deco building at Herbrand Street will be comprehensively refurbished into grade A office space.
Thought Machine has expanded rapidly since 2020 – growing to 500+ employees globally, and adding offices in Sydney, Melbourne and New York and strengthening its APAC HQ in Singapore.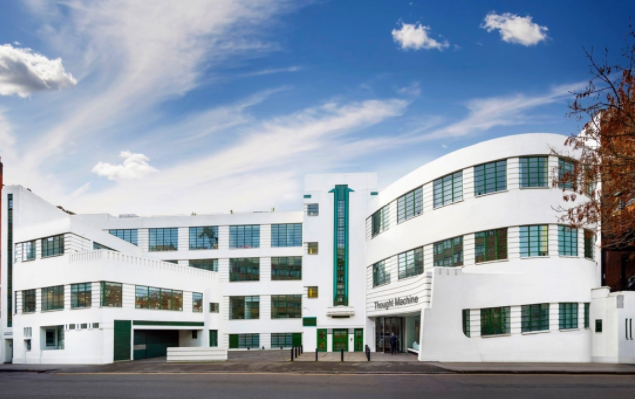 7 Herbrand Street will offer Thought Machine an environment which blends state-of-the-art workspace facilities, breakout, wellbeing and client zones as well as a café, bar and roof terrace. The space is designed to optimise collaboration between teams and facilitate Thought Machine's acclaimed company culture.
Thought Machine has leased the entire building on a fully managed deal for five years from LABS. The two businesses have worked in partnership to create a bespoke solution to support Thought Machine's needs as it pursues its expansion strategy.
LABS presented and consulted on a full suite of services and design solutions, taking into consideration emerging trends and potential longer-term changes in office working brought on by the pandemic, to help Thought Machine create its ideal, personalised workspace.
Matt Wilkins, Chief Information Officer at Thought Machine, said: "We decided to partner with LABS because they were able to help us build a modern, high-tech workspace designed to support the wellbeing of our people and maximise the benefits of new ways of working. At Thought Machine, the workplace is the heart of our culture and supports collaboration and communication. This new office is integral to our growth plans – it will enable us to recruit the best talent and build our company culture."
Matt Watts, Chief Commercial Officer at LABS, adds: "Our partnership with Thought Machine represents LABS' innovative view on the future of the real estate market. As the enabler that supports the business goals and aspirations of Thought Machine, our unique, client-centric approach is completely transparent and gives the occupier ultimate control of its services and amenities within the space, for the best possible price. We ensure that everyone wins when the deal is signed, future-proofing the company for ambitious growth. We believe this deal is both ground-breaking and disruptive and could set a new standard for the London office market."