Festive Forecasting – Christmas Shopping Predictions and Trends 2020
The festive period for many of us is the highlight of our year both personally and professionally; however, 2020 may be different. Covid-19 has swept the nation for the last nine months and counting and has affected all corners of our lives. But how do we predict it will it impact our season of festivities that is right around the corner? And what our tips are to be staying at the forefront of consumer's minds?
SalesForce reports that half of shopping for the Christmas period finishes by December 3rd. For this, we can thank the Black Friday sales and Cyber Monday. Although Black Friday came to the UK less than a decade ago, it now stretches from the start of that week through to what's now known as Cyber Monday the following week.
Facebook Business Insights tells us that in previous years, 39% of UK shoppers buy during these massive sale periods – half of which being done occurs during cyber week. We predict that we will see this week being even more popular than ever before. Businesses will have to prepare for that prolonged level of increased web traffic.
Smaller businesses may also see a rise larger than predicted in sales for this upcoming time of year with Criteo stating that a third of people discovered new smaller brands during the pandemic, with 83% of which these saying said they would continue shopping for these newfound brands post-COVID.
One brand who is making use of the sale season is luxury leather goods brand Asali, speaking on it is the founder Mindy "This year has been extremely challenging especially as we sell premium leather goods for travelling. However, we have not let this get in the way of getting a little bit of luxury into our customers hands when they need it most! 
As well as adding new designs, we have expanded existing collections due to requests from our existing customer base. Our signature weekender bags are now available in more sizes and colours, great for staycations as well as the gym. We're also gearing up towards Black Friday, offering some amazing deals of up to 50% on selected items on our website."
So how do they prepare?
The first thing to consider, is SalesForce identifies, is that a critical factor of brand success is to "make retail personal", bring the interpersonal skills that the brick and water stores desire in their staff, to the digital space. Smaller online businesses have the advantage of being able to lean heavily on the contact-free element. Without that need for getting people into stores, they can promote their possibly more COVID friendly alternative to people entirely online.  This option provides further benefits to consumers; they know they will see all the products in one space and can get it delivered in a contact-free manner. Charlotte from Marokka, a London design house, is taking some measures to make her brand more personal this Christmas. Marokka and Vintage Playing Cards are taking measures such as; free gift-wrapping service, personalised gift card as well as an improved virtual shopping experience.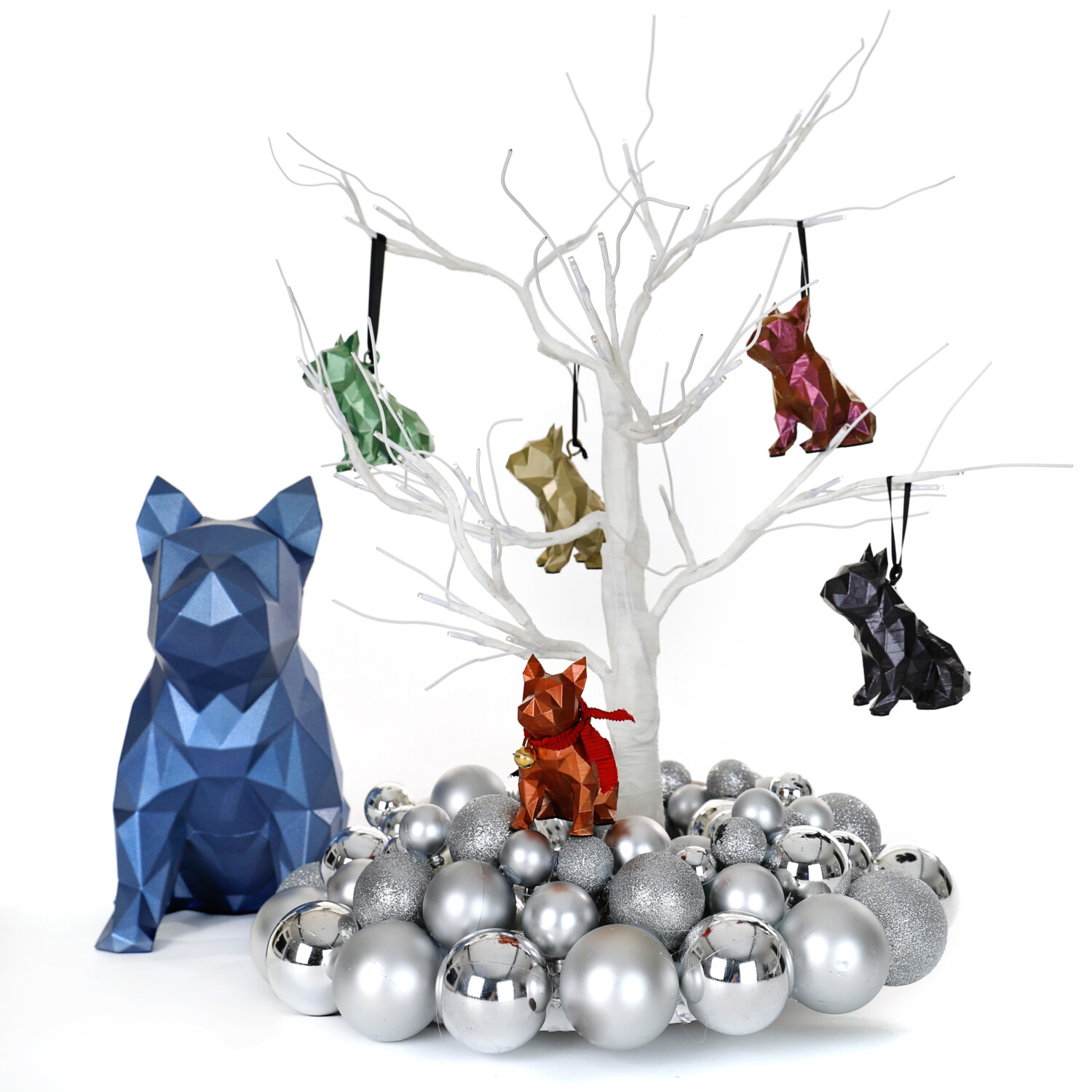 Our second big tip for a successful Christmas period is to make use of the features people most use on their phone; statistics show that during this time, the most used device to make purchases for gifts is one that is nearly always on us, the smartphone. Utilise dynamic ADs to catch the attention of scrollers, create gift guides for those who struggle to know what to get and make use of the various features that we have access to on stories. Instagram stories offer a great selection of dynamic ways to promote your products. Tactics such as; polls, quizzes, product countdowns and the swipe up feature that lets you give a direct link to webpages, are all interactive features far more entertaining than a static image on a feed of thousands more static photos.
Finally, there is an abundance of influencers for practically every industry; whether you send them a proposal or a formal email expressing your interest in working with them, it is worth the reach out because what is the worst that can happen? They say no.
Tracy from online retailer Vintage Playing Cards said "I generally reach out to micro-influencers of less than 15K followers, as I find that they have followers who really engage with their content. They are often much more authentic and only deal with brands that they genuinely love. Whereas the influencers with the bigger followings are often seduced by higher value brand partnerships, and their followers have seen through this and have disengaged."
There are a variety of tools and websites available, often free of charge, that are designed to provide you with details such as engagement and growth levels that allow businesses to make informed decisions when approaching influencers for their content. Depending on your objective, you may require different stats from an influencer. If you want to get your name out to as many people as possible then statistics such as average number of likes, is not what you are going to be focussing on you will want high followings. Alternatively, if you want to get high click-through rates or a lot of entries into competitions you may want to focus on their comment and like averages.
2020 is an everchanging year; companies must remain even more adaptable and alert to the world around them, to ensure they are meeting the needs of the client base. We need to see personality, creative social media posts and communication with those micro-influencers.