Welltek brings £20 million's worth of happiness to the UK
Sales of Framery pods top £20 million as Welltek puts workplace happiness centre stage in the office
Initially thought of as a fad, it's widely acknowledged that office booths and pods can make employees more productive, more creative and ultimately happier. They have now become an integral part of workplace design for the open plan office. Framery, distributed by Welltek since 2015, were the pioneers of pods, phone booths and soundproof private spaces, understanding that noise in open offices was a major obstacle to workplace happiness, with constant disruptions from phone calls, ad hoc meetings and discussions.
Framery's booths make employees happier and more productive in offices of dozens of the worlds leading companies, including Microsoft, Puma and Tesla. In fact, 40% of all Forbes 100 companies use Framery. Welltek has proved to be one of the most successful distributors of Framery in the world, selling over 2,700 pods in the UK in under five years.
Introduced in 2020, the Framery Q Flow is a single person work pod designed for uninterrupted work, which can also be used effectively for social distancing. Within the pod is a height-adjustable table that allows for sit/stand working, which has many reported health benefits, such as reduced back pain and burning more calories. There is ample room in the pod to add a stool, making it possible to have informal meetings with a colleague, or take part in a video conference. Within the space there are 2x power outlets and 1 twin USB to keep users fully connected while inside.
Neil Jenkins, Managing Director of Welltek, commented:
"Ever since we saw Framery it was a product that we believed in. Open plan offices were on the rise and we realised the necessity of a space that provided privacy and thinking space within the modern working environment. We are absolutely thrilled to have reached such a record landmark of £2,000,000 in sales. It is a product that we are passionate about and in my opinion, there is not another booth on the market that comes close to its design and acoustic qualities".
Welltek has curated a collection of smart, technology-driven products which are specifically aimed at promoting wellbeing in the workplace. The vast majority of these offerings are from Finland; a country that has led the way in combining innovative design with technology.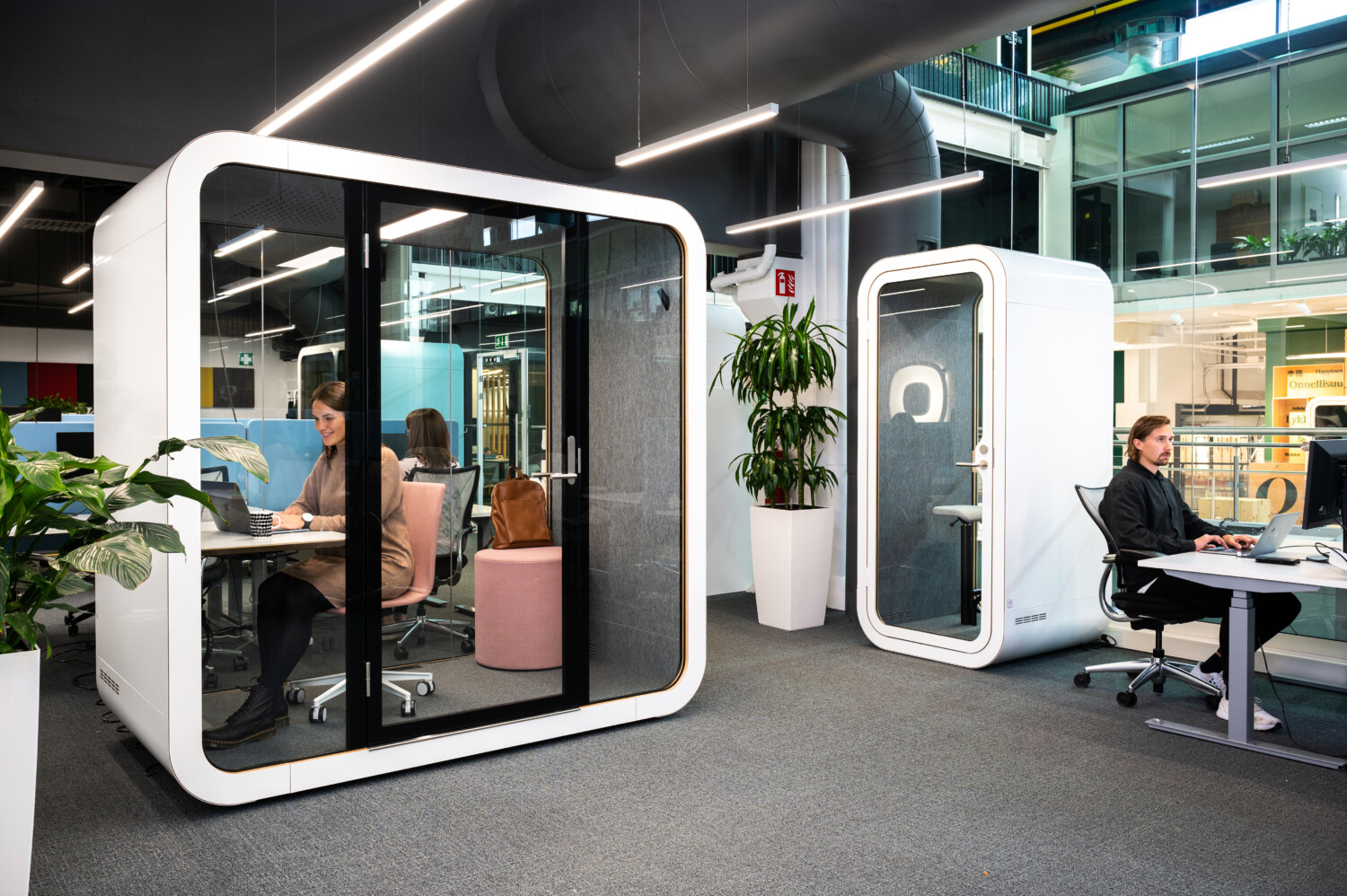 About Welltek
Welltek part of Office Blueprint is a London-based furniture company specialising in commercial interiors, acoustics, and workplace flexibility. The company was established in 2003, with the founders coming from within the industry, and their combined expertise spanning over three decades. Welltek has a large range of design-led office furniture to create the perfect blueprint for an inspirational office environment. Its solutions help to both improve productivity and wellbeing in the office, as well as to enhance its customers' brand identities.
Its unique combination of excellent furniture design, coupled with proven workplace technology, allows you and your team to focus on what is important – your work.