Bruce Goold & Woven Image
Bruce Goold has created new designs for Australian design company Woven Image's ranges of high-performance fabrics and acoustic panel materials.
A famous Australian artist, Bruce is best known for his distinctive work with 90s fashion label Mambo, who sought out art that drew from and influenced surf and skate culture. Bruce's passion for woodcut printing made his work perfect for creating patterns for fashion.
[Banana Grove print]
Now woven into jacquard fabrics that are both UV and water resistant, the new Bruce Goold designs Woodcut Rose, Banana Grove and Rattan are modern classic prints ready for all sorts of interior and exterior design projects.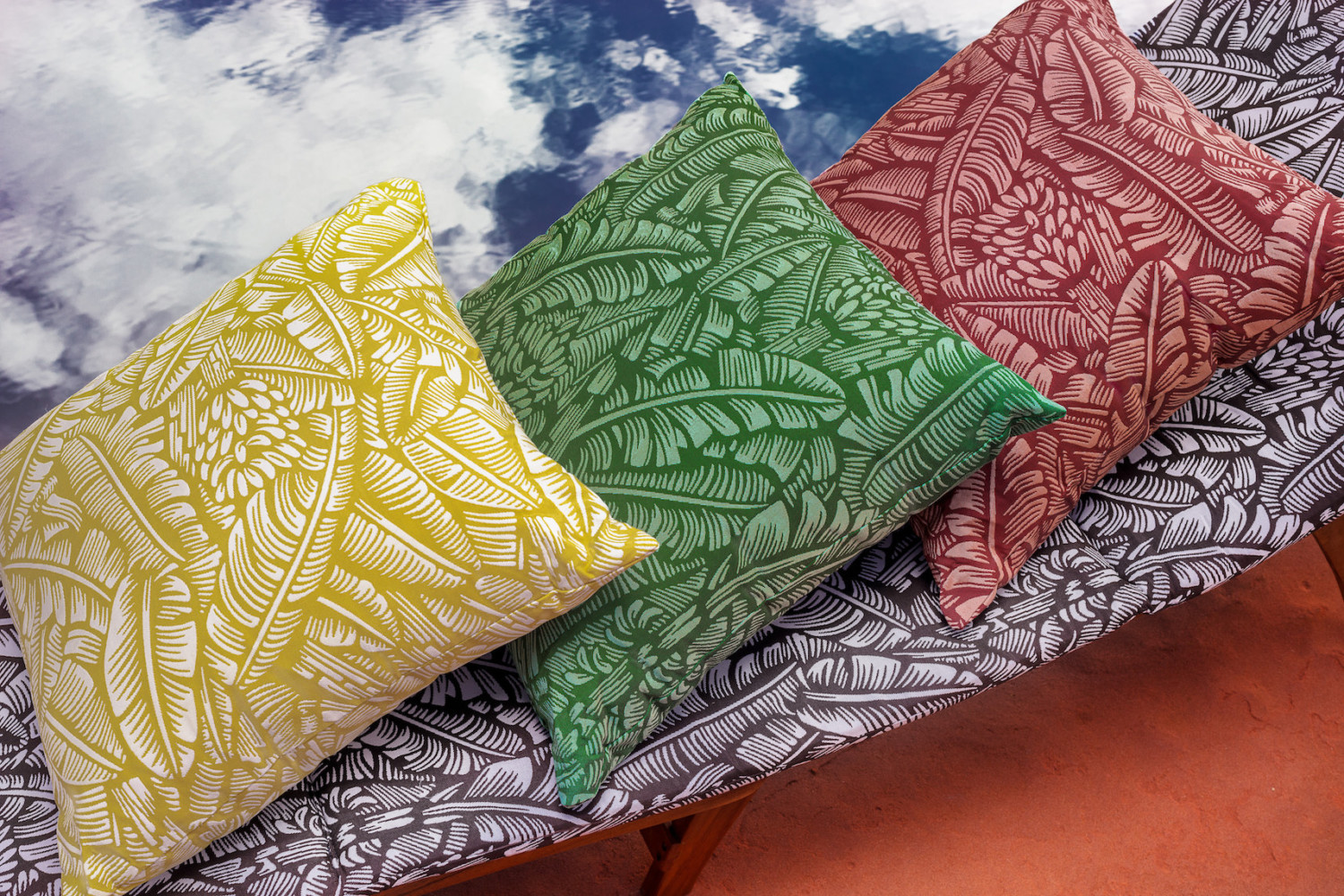 [Banana Grove]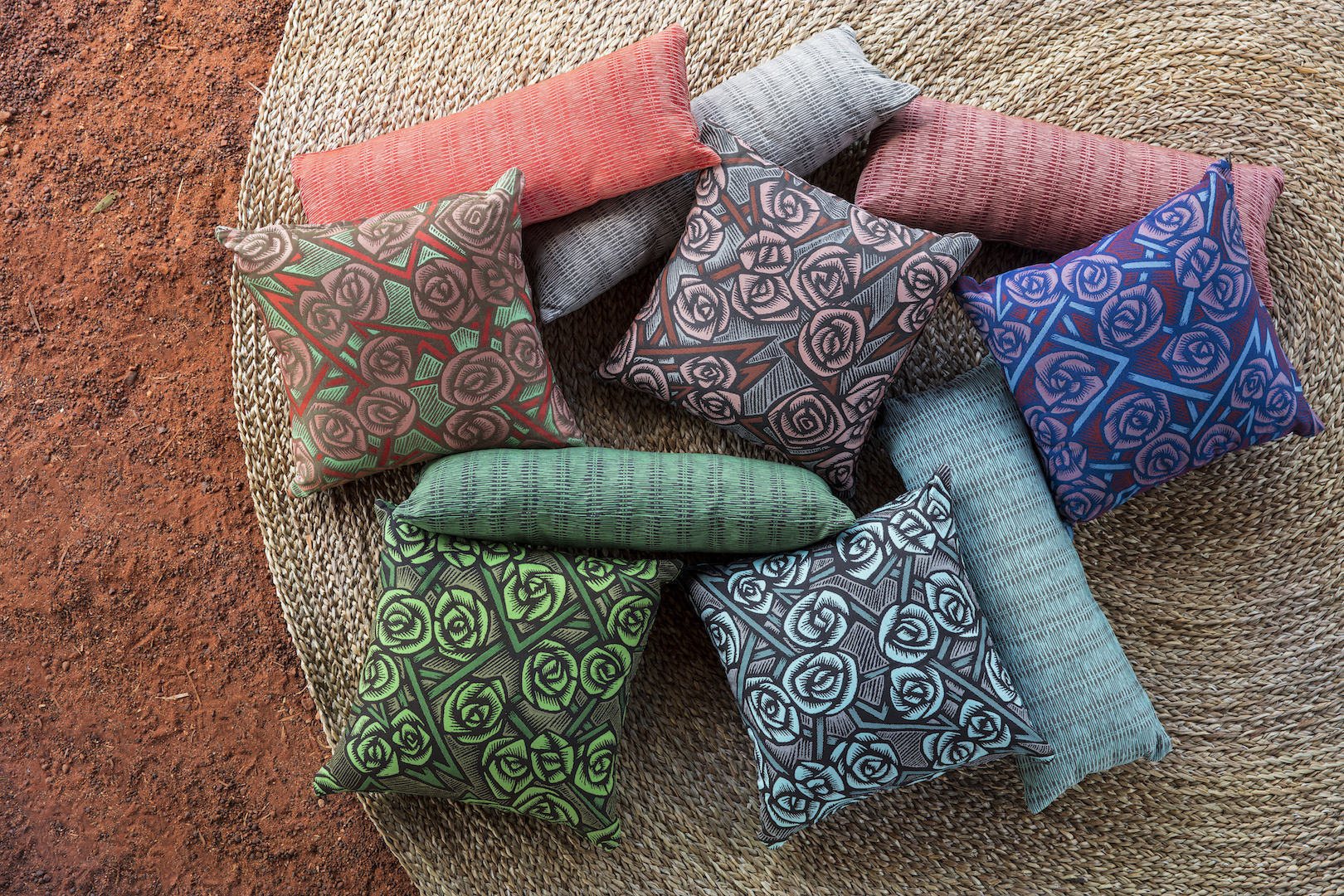 [Woodcut Rose & Rattan]
Woven's incredible wallcovering material and their suspended panelling, which both help dampen noise in open interior environments, have also had new Bruce Goold designs applied. The Mura wallcovering material is now available in Seagrass and the hanging pendents have the new Rose design available.
[Seagrass wallcovering]
[Rose pendents]
Visit the website to explore Woven Image's large range of upholstery fabrics, screens for desks, floor standing and hanging space dividers and much more.