SHADES OF PRIDE
MAROKKA REVIVES CLASSIC SCULPTURES IN RAINBOW COLOURWAYS, STANDING IN SOLIDARITY WITH LGBTQ+ COMMUNITY, THIS PRIDE MONTH.
Marokka, the Anglo-Italian design house credited with sculptures such as Frank, the French Bulldog and Gus, the Gorilla, has revived its geometric sculptures in rainbow colourways, this pride month. The animal-inspired sculptures are made from recyclable plastic, 3D printing each line in a different rainbow colour for a sustainable yet bespoke effect. The process takes 10 hours to complete – adding dimension to any room in the house, or workplace, and allowing for a splash of personal identity to light up the space. Charitable collaboration is a core part of Marokka's identity, so it is only fitting that the classic models come with a 10% donation to Pride in London with every purchase, displaying Marokka's solidarity with the LGBTQ+ community. Aside from this, Marokka also collaborate with the Aspinall foundation and DOTS (Dogs on the Street), to which they donate 10% of all sales, giving one the opportunity to help others when purchasing chic sculptures, candles, cushions, or other eco-friendly products.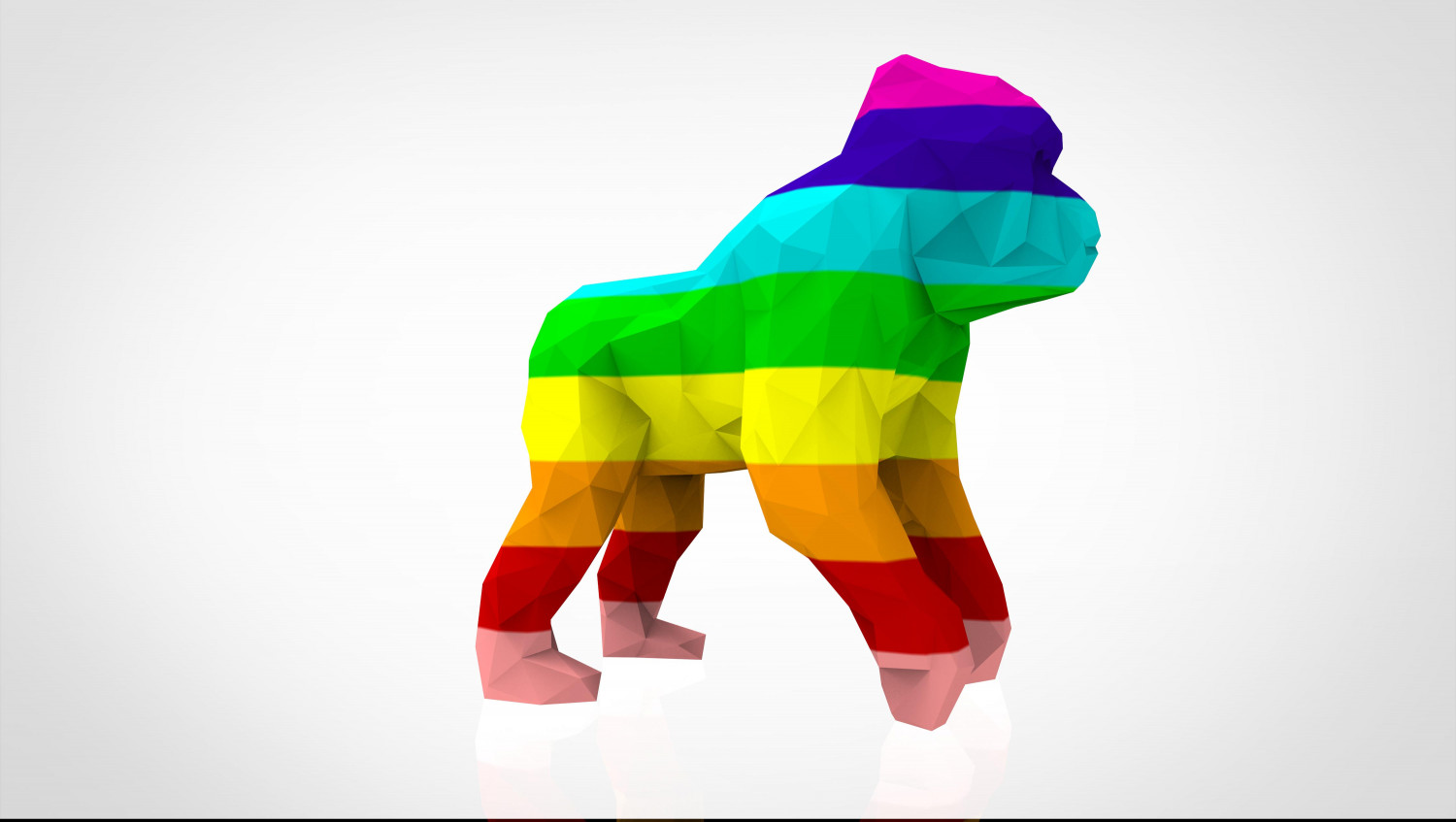 Available in four different models, to suit all tastes, the sculptures are made in the U.K. by experienced and specialist artisans – they all come with sustainable packaging, a certificate of authenticity and they display the 'M' logo. RRP from £75.