Introducing Framery One, distributed by Welltek, the world's first connected soundproof pod
Framery One is the latest booth design from Framery, distributed by Welltek. Not only does Framery One look the business, but it incorporates the latest technology, plus leading sound insulation standards and echo-free acoustics, making the it the most stylish and smart place to work. Cleverly integrating with your laptop's calendar system, you can easily book a slot in Framery One or, if the pod is free, simply step inside, safe in the knowledge that it will then be reserved just for you automatically, with the red occupancy light featuring 360° visibility letting others know not to disturb you.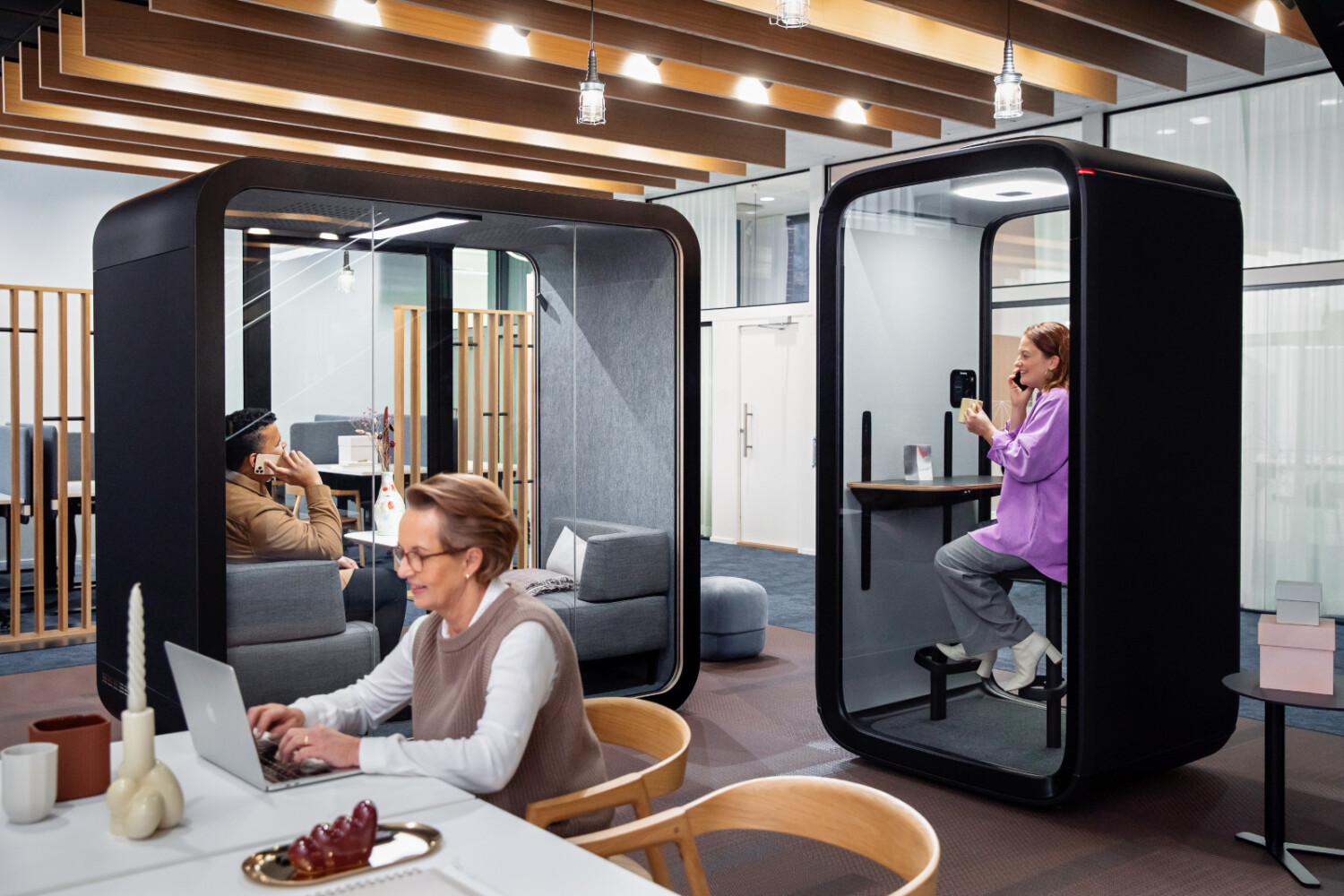 Once inside this highly-adaptable workspace, you won't be distracted, allowing you to focus on your next great idea. No need to worry about privacy – the pod's impressive sound insulation ensures you can't be overheard and noise from colleagues or visitors won't be audible.
Work in the way that suits you best with Framery One. An electric, height-adjustable table accommodates laptops, personal devices and workplace essentials. The table can also be positioned vertically while the seat can also be height adjusted or if you work best on your feet, choose it without. You can easily adjust the brightness of the light and even the airflow can be altered at a tap of the touchscreen, enabling you to stay fresh and focused.
Never stay out of touch either as Framery One has an integrated 4G module which keeps you, the pod and Framery updated about new features, calendar issues or maintenance requests. No slouch when it comes to style, Framery One comes with a range of stunning colour options for the exterior panel, interior panel, seat fabric and carpet.
Framery One combines best-in-class design and world-leading technology, which allows you to stay connected, focused and comfortable.