Brave the Beige in 2021 with USM Haller Modular Furniture
Beige is the new beige as 'Brave Ground' a warm natural neutral beige hue is announced as colour of the year by UK paint brand Dulux. USM Haller Modular Furniture's entire collection is ready for beige to be beautiful. The design classic can be configured as stunning credenzas, book cases, bed-side tables or even used as room dividers and the beauty of USM is that it can be reconfigured if its owners needs change.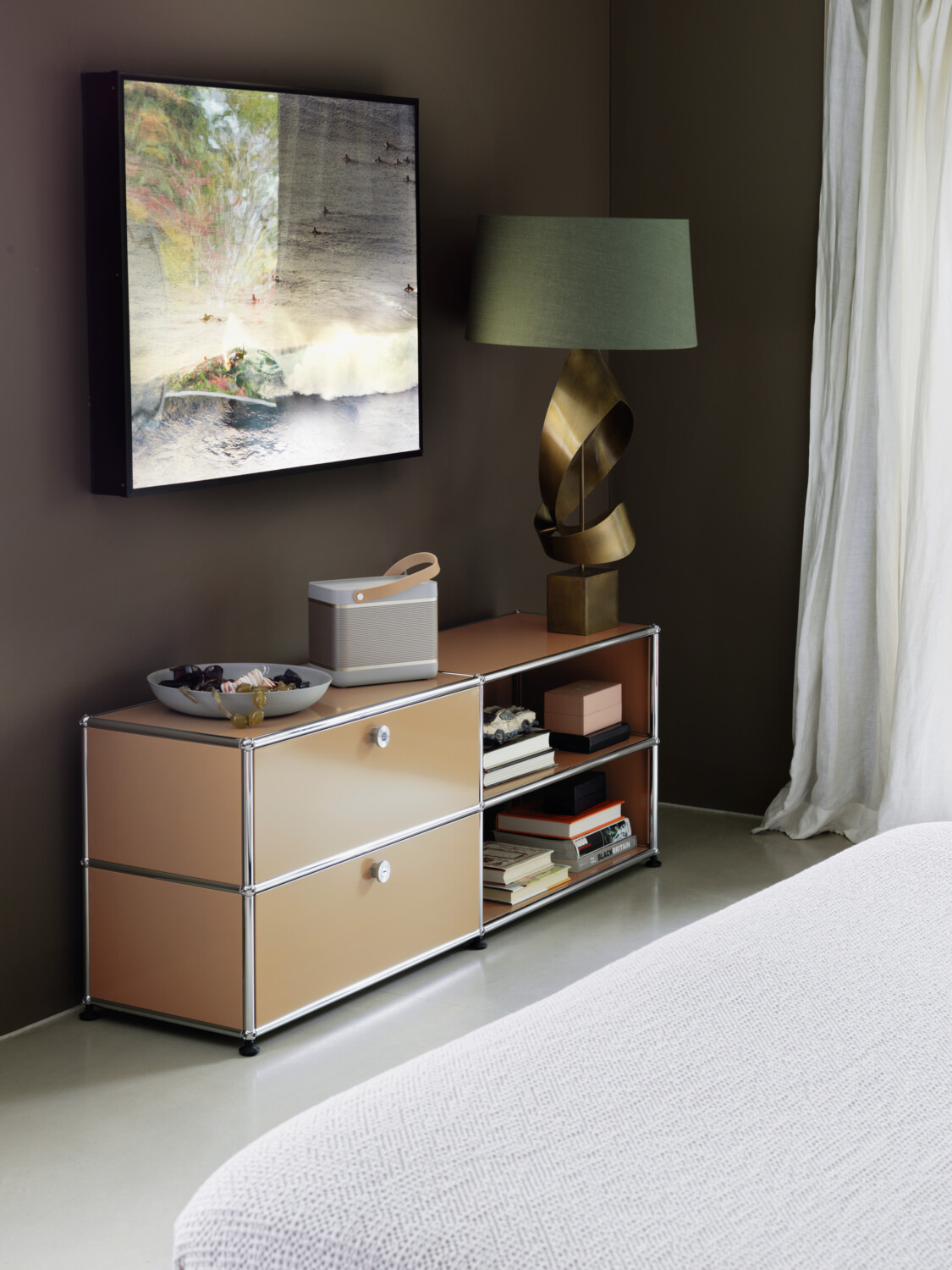 USM Haller consists of a steel precision tube (19mm) and brass ball (25mm with screw holes), both have a highly polished chrome-plated surface, whilst the steel panels are available in 14 classic colours, that can be changed to a different colour if desired. This includes beige coloured steel insert panels that create an elegant and timeless aesthetic.
The USM modern twist on a classic bureau is an ideal fit for creating a modern area for working from home. While offering plenty of space for storage the top drop-down door or roll out drawer is perfect for working with a laptop and can be discreetly closed when not in use.
USM is a practical and beautiful piece of furniture for any room and can be built to bespoke specifications creating unique design solutions whether that be for the lounge, bedroom, kitchen bathroom or home office. Beige tones add warmth and comfort to a monochrome and neutral design schemes, creating the perfect environment to encourage relaxation and tranquillity.