Safe and Secure Personal Storage by Bisley
Bisley Chosen as the Storage of Choice for UAE Hospital
Pioneer of innovative storage solutions Bisley has delivered stunning and cost-effective, durable personal storage that meets the highest standards of hygiene for use in the Al Ain Hospital in Abu Dhabi.
Established over 45 years ago, Al Ain Hospital is one of the largest hospitals in Al Ain City, with 402 beds and 35 medical departments.
Housing such a large and varied medical team, Al Ain Hospital required a high volume of lockers, which needed to be able to travel well in the heat and humidity, particularly as the products were to be stored in 40' containers that would be exposed to temperatures reaching as high as 50°C without air conditioning. The product also needed to be durable and hard-wearing with an extensive range of colourways to choose from, while still boasting a competitive price. Bisley and steel are synonymous, but on this occasion, CPL (Compact Pressure Laminate) provided the best fit for the needs of the project, taking into account any potential environmental factors. The end product of the healthcare storage project resulted in 4,500 lockers including benches made entirely of CPL.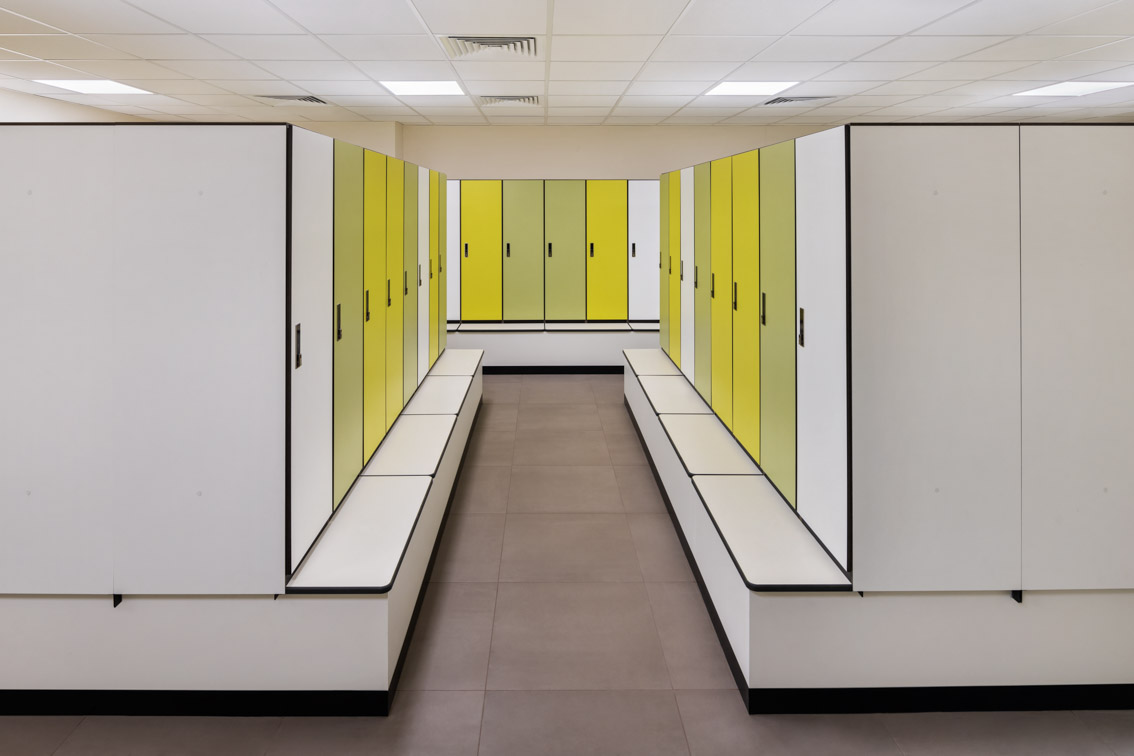 A great alternative to steel, the use of CPL produced lockers of long-lasting quality that would not damage easily, with all the aesthetically stimulating attributes of steel-based products.
The efficient Bisley service resulted in the provision of lockers that were quick and easy to install upon arrival, with Digilock locks fitted to ensure users were able to feel confident in the security of the units.
The lockers had the bright colours of CPL combined with all the USPs of a raw material equivalent, resulting in a simple, yet smart finish.
About Bisley
Since 1958 when the iconic MultiDrawer was launched, Bisley has been a household name in creating innovative storage that is not only stands the test of time but is also relevant today, decades on. In over 50 countries, Bisley is trusted for its quality in building working environments.
Each week, Bisley produces 15,000 items from its factory in Wales and carries out over 4000 worldwide deliveries every month via its 10 international offices. Through sustained investment in production and acquisition, Bisley fuses together the strength and durability of steel with the aesthetically-pleasing qualities of wood to offer a unique choice of solutions for an extensive range of markets.
By providing intelligent and often bespoke storage solutions, Bisley's products maximise and improve workspaces by creating organised environments. From furniture for focused and individual working, to adaptable pieces for collaborative spaces, meeting rooms or break-out areas, the wide-ranging portfolio successfully enables people across the world to benefit from comfortable and effective working, wherever they may be.