Lockdown Luxuries For Her by ASALI
Whilst we're in lockdown there's no better time to treat yourself or special loved ones to a premium leather gift by ASALI to help lift spirits and raise a smile. The beauty of ASALI is that each piece is intricately handcrafted using the finest quality leather and certain pieces can be personalised making them all the more memorable. Plus, ASALI donates a percentage of sales to the RAF Benevolent Fund and RAF Association, #wereinthistogether.
Spruce up your surroundings whilst working from home with a few colourful pieces including an accessories tray for stationery, receipts and for general desk-mess as we like to call it and a slim zipped case that is ideal for pencils, pens and even make up brushes.
ASALI's range of cute cardholders and purses are a great gift idea for everyone and are super useful for popping to the shops or on your daily walk. Cardholders are embossed with a sweet heart shape and can also be personalised with up to 6 characters including letters and numbers.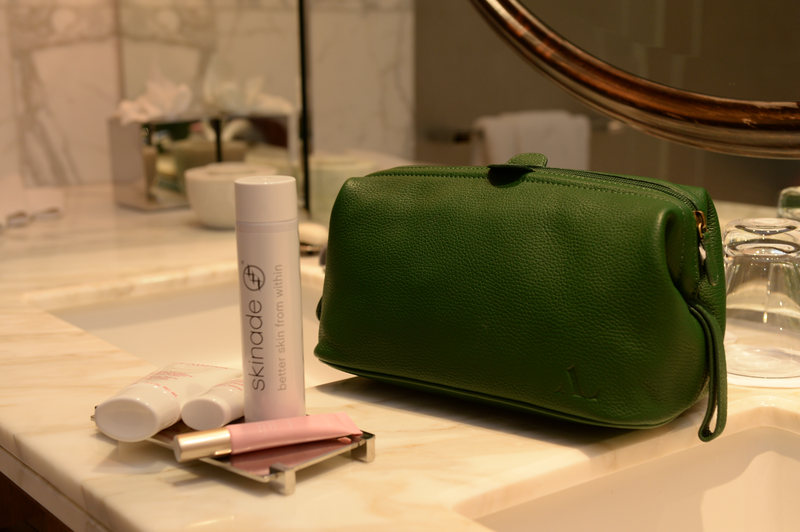 Staying at home has also seen an upsurge of people amping up their beauty regimes and ASALI wash bags are ideal. These firm favourites are a best-seller and made from soft and supple luxury leather. There are a selection of colours and subtle embossed designs to choose from. The interior has a wipe-clean lining and a wide opening mechanism for bits and pieces. Perfect for keeping all your creams, serums and beauty tools in one handy place. The stylish design makes a great addition to any bathroom and dresser. Plus, it's a great size for travelling with post-lockdown.
ASALI iPad cases and Laptop cases make that extra special thoughtful gift. IPad cases have adjustable handles and internal and external pockets for slim cards and pens. Laptop cases are made to fit 13-14 inch laptops, these fabulous cases are made from fine quality premium leather and colour themes continue inside with a distinctive trim. These super stylish must-haves are ideal for a post-lockdown treat for when we can venture back into the outside world.
That's not all… To make their gift all the more special ASALI offers a bespoke personalisation service on selected products.
ABOUT ASALI
Founded in May 2016 by Mindy Arora when she and her husband, a Typhoon Display Pilot, visited an airshow, Mindy realised a gap in the market for luxurious aviation inspired goods.
With airshows being second only to football in terms of annual crowd figures at outdoor events (TSA Consulting) Mindy set about researching the event and online market and ASALI was born. Having a background in marketing meant Mindy was in a good position to move things forward and turn her vision into reality.
All the products are designed in Lincoln but made in India in the family owned factory in Kolkata. The factory is an SA 8000 certified company ensuring all employee rights and safety are adhered to as a minimum.
ASALI products are made using a combination of both hand and machine based techniques, machines have been imported from Japan, Taiwan, China and Italy. The hand made nature and of course the leather itself means that each item is unique and variations in colour and finish are natural, without deviating from the highest quality.
ASALI offers a range of different leather types that are used across the product ranges including embossed, nappa and Italian to name just a few. 2020 will see new designs and leather being used.
Used and loved by RAF pilots and well known faces, including Phillip Schofield, the brand has grown to also offer our understated luxurious designs without aviation symbols, ASALI Designs is for the discerning aviation fan and you.
ASALI also actively gives back to charity and is proud to support the RAF Benevolent Fund and RAF Association by donating a percentage of profits of sales, and by giving products to their various charity events.
ASALI Highlights include:
Highly commended at the Lincolnshire Show 2018
Investing in the British made Hot Foil machine to offer personalisation.
Accepted by BAFTA award winning Arthur Williams into his collection
Being selected as a Theo Paphitis #SBS winner in 2019
Being used by members of the Silver Spitfire team
Supplying the Red Arrows, Typhoon and Chinook Display teams
Being invited to join Carol Vorderman and Ian Gough on BBC Radio Wales