Becki Owens for Hudson Valley Lighting
Create a fresh interior style with the new collection from Hudson Valley Lighting and Becki Owens. The beautiful lights combine sophisticated modern design and Californian bohemian influences.
Inspired by the stunning California beach town of San Clemente where Becki Owens is fortunate enough to call home, the unconventionality of bohemianism and Owens' love of contemporary clean lines blended with coastal, mid-century shapes, Becki Owens collection for Hudson Valley Lighting exudes style that has been carefully refined to the highest standards of quality. Each piece is adaptable and timeless, giving a new lease of life to everyday spaces and providing a focal point to the room that lures you in.
About Becki Owens
From a young age, popular designer, blogger and trendsetter Becki Owens had her sights set on being an interior designer. Owen was inspired by her parents, who she watched remodel homes, leading her to getting her degree and designing model homes for large developments. Now she can be found working on projects in residential design, creating simple, clean and elegant environments that she is passionate about, from kitchen makeovers to new builds. Her large social media following is tangible evidence that people are captivated by her designs, and so they have every right to be deemed "Pinterest-dream-home-worthy." In her collaboration with Hudson Valley Lighting, Becki brings her well-loved signature style to a collection of modern and sophisticated pieces; the perfect accompaniments to any space or style.
Key Pieces from the Exclusive Collection:
Ivy Pendant (Small)
The smallest of the Ivy Pendants features a large clear piece of glass in a simple yet powerful teardrop shape. Three pins strongly hold together the expertly-crafted curve of the shade. Complemented with a choice of a stylish chain or classy gooseneck arm to fix Ivy in place and give the pendant that smart and sleek finish. Available in three sizes, and two finishes: Aged Brass and Polished Nickel.
Ivy Pendant (Large)
Making its presence known loud and clear is the large Ivy Pendant. Regardless of its impressively large size, it completes the room without being aggressive as the simple and sophisticated glass teardrop design naturally brings balance to the room. The pendant is complete with three pins which grasp the finely-crafted bulb. Effortlessly finished with a modern hanging chain or an ageless gooseneck arm, allowing the large Ivy Pendant to become the elegant focal point of any room. Available in three sizes, and two finishes: Aged Brass and Polished Nickel.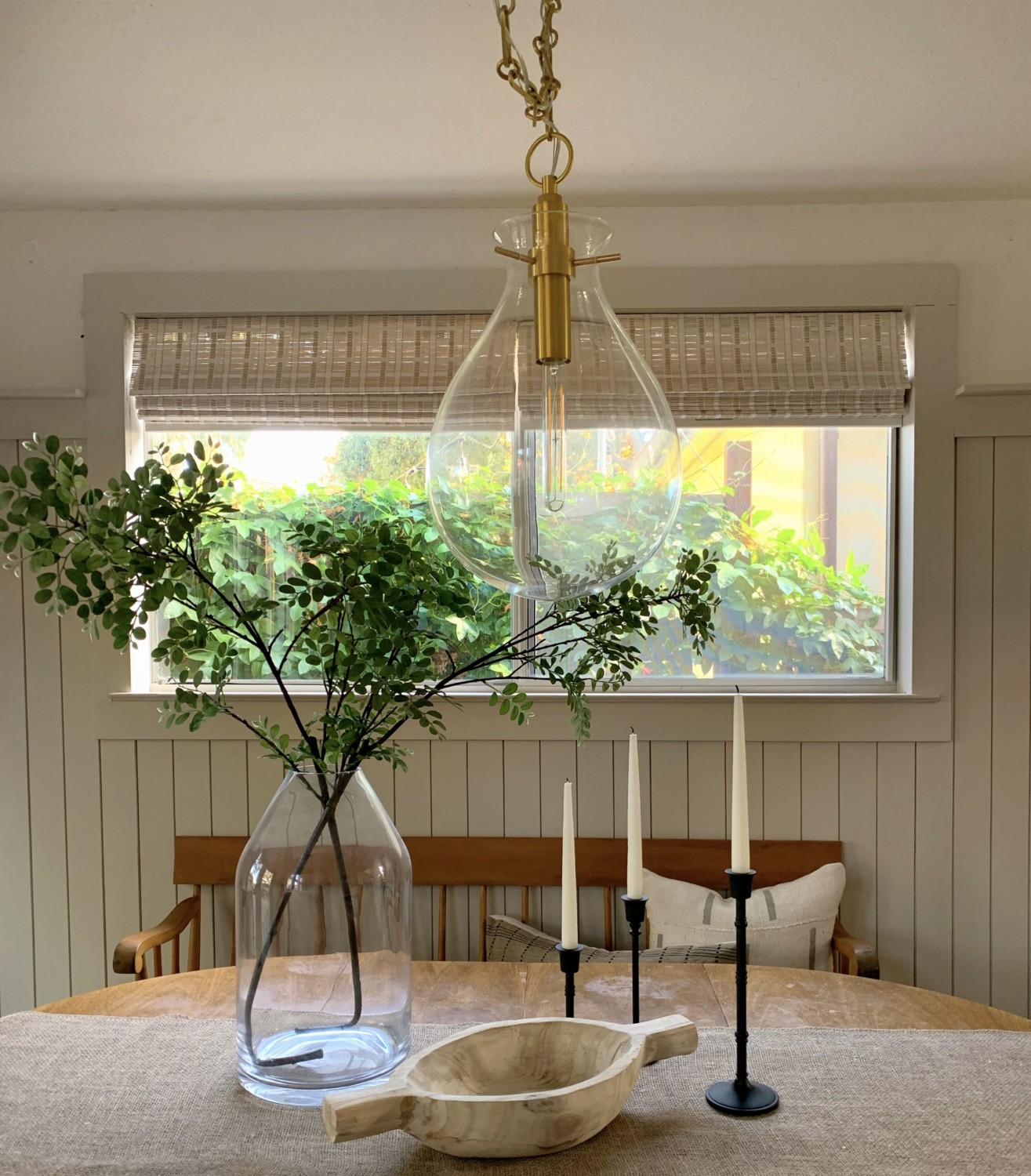 Ivy Sconce
A little bit different from the rest is the Ivy Sconce. Despite it usually being found around the edges of a room rather than in the apparent centre, it demands to be seen and radiates subtle elegance and charm. A perfectly curved arm cradles an immense teardrop shaped glass which is mounted sturdily by three pins. Becki Owens and Hudson Valley Lighting bring a touch of fresh modern design to the sconce; a type of fixture that is essentially an antique, and was historically found with candles and oil lamps. A classy way to bring light to any space. Available in one size, and two finishes: Aged Brass and Polished Nickel.
About Hudson Valley Lighting Group
Always ahead of trend, Hudson Valley Lighting Group's pieces are effortlessly timeless and span an extensively varied range of styles. At the heart of the brand's philosophy is the notion of the "out-of-box-experience," which is essentially a promise by HVL to ensure built-to-last quality that is instantly able to be perceived. This idea is best expressed by founder David Littman: "We design and build beautiful fixtures for people who put quality first – for people who are not willing to trade off that increasingly rare characteristic." Thanks to a combination of rich materials and meticulous fine-tuning, Hudson Valley Lighting Group have produced award-winning fixtures that frequently appear in leading décor publications. With each new collection, their portfolio of brands pushes the boundaries of innovation, while answering with ease to market demands. The ability to do this is predominantly owing to their access to a great network of engineering competences and unequivocal potential. Their four brands, Hudson Valley Lighting, Mitzi by HVL, Troy Lighting and Corbett Lighting, provide a solution to transform any space into something that will impress and delight. It is not hard to believe then, that Hudson Valley Lighting's collection with Becki Owens brings to the table the same high standards found within their personal brands.