Woven Image celebrates Echo Panel®'s fifteenth birthday
Acoustic panel specialist Woven Image launched its innovative EchoPanel® solution fifteen years ago. The company is celebrating the product's birthday and the milestones in providing ecologically sustainable, design-led solutions for commercial interiors achieved along the way, as well as releasing eight new directional on-trend colours for the 12mm collection.
Over the years, the nature of spaces such as hotels, bars and restaurants has changed dramatically in terms of aesthetics and acoustics and in the workplace, there's never been a greater need for quiet spaces and noise controls in open-plan offices. EchoPanel® has always met and exceeded these requirements, with key refinements to its product offer and manufacturing processes. Plus, the company's eco-innovation has also ensured its market-leading position, even before the global climate emergency became part of the public consciousness.
The EchoPanel® story starts in 2004 when a patent for this acoustic panel was first registered. Then, it was available as 12mm and in just two colours 542 (black) and 442 (grey). From a starting point of subtle, functional neutrals fifteen years ago, Woven Image has continued to reinvent EchoPanel® to include directional mid-tone solids, marle-effect solutions evoking marble and cement finishes, as well as a series of brights and 'new primaries' released in 2012. It now offers over thirty colourways including eight new hues, in line with current and future colour-forecasted trends.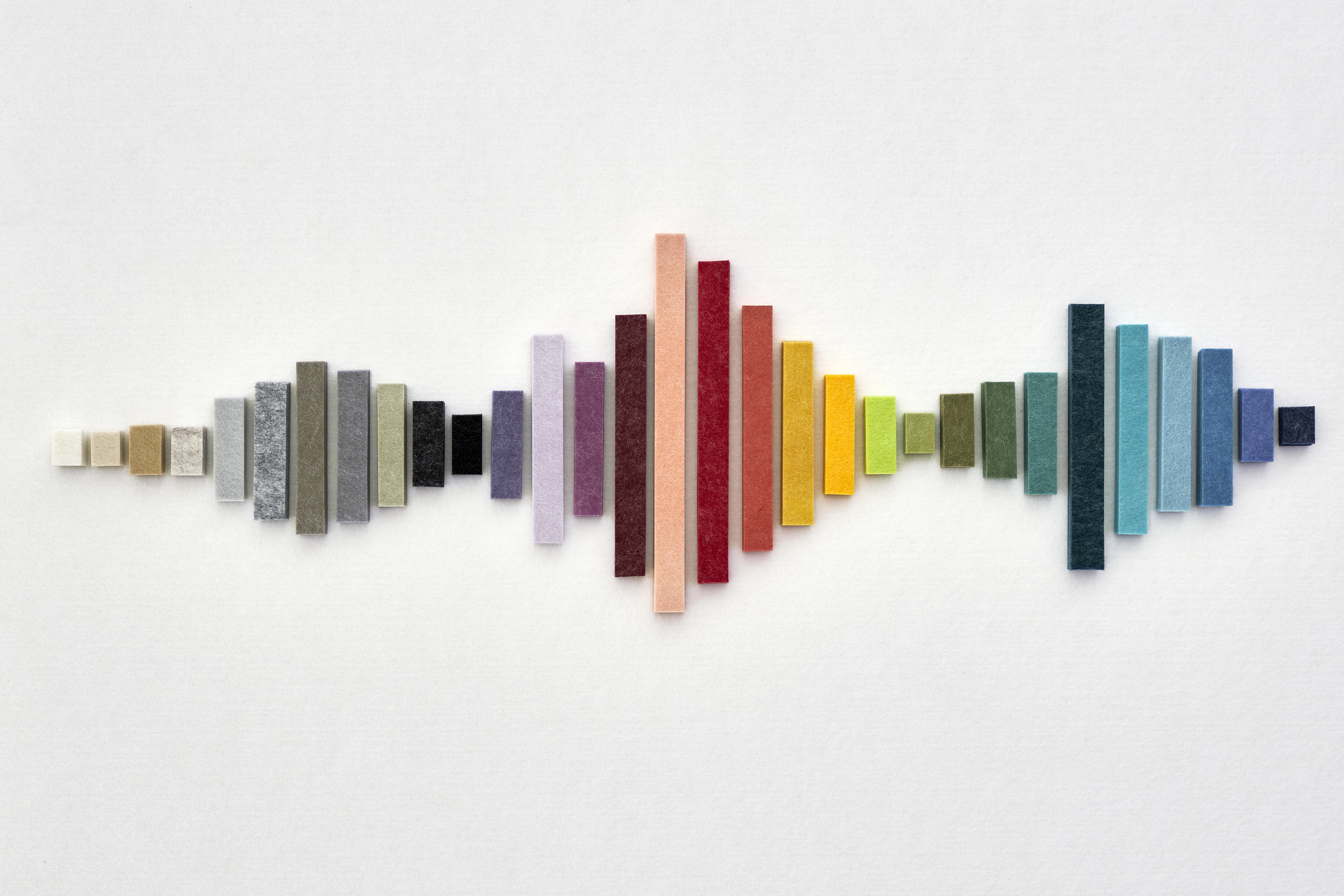 Designer collaborations have long been part of EchoPanel®'s history. Ten years ago, Woven Image worked with Bang Design on a range of prints called Hex, Ripple and Puzzle, with versions featuring Puff printing, a special textured effect. The company has continued to develop printing techniques ever since, from foil to fluorescent inks.
From its original incarnation as an acoustic panel, the EchoPanel® range has evolved significantly in the past decade and a half. It now includes Mura, a wallcovering solution, as well as acoustic tiles, packaged room dividers, suspended ceiling and wall solutions and a 2800mm (length) so that a seamless floor to ceiling application can be achieved. The company's dedication to the latest production processes from CNC-cutting to angle cutting has enabled it to stay on top of the latest trends.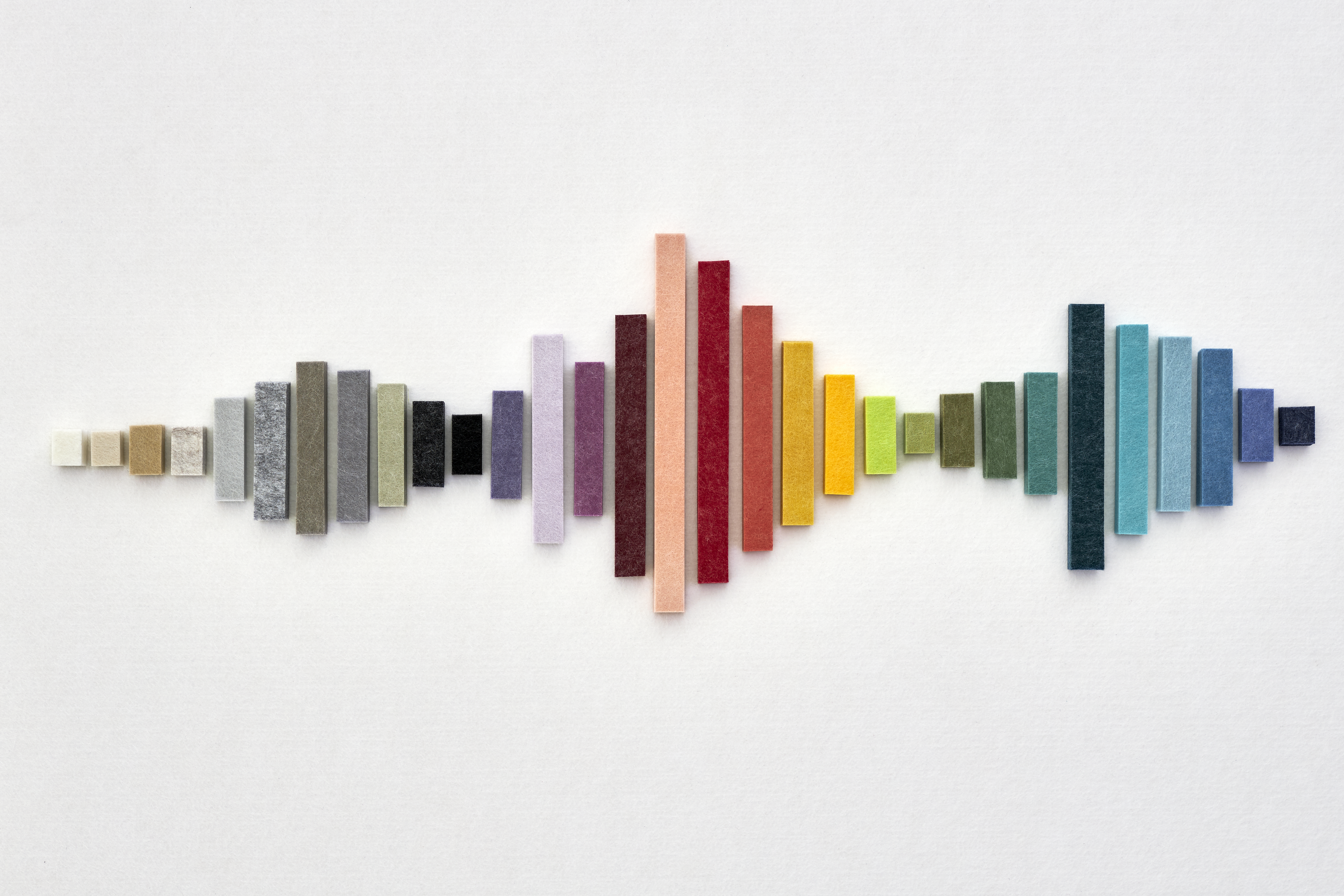 Over the last 15 years, the rise of plastic in the ocean has become a major environmental talking point and Woven Image has been at the forefront of sustainable innovation. EchoPanel® is made of 60% recycled PET bottles and for every 1000 sheets of EchoPanel® manufactured, approximately 4.2 tonnes of post-consumer waste PET is diverted from landfill. Since 2004, this has equated to nearly 200 million 600ml plastic bottles.
EchoPanel® also boasts a 10-year life expectancy, after which the material is still 100% recyclable. In addition, EchoPanel fibres are only printed with environmentally sensitive pigment inks to deliver excellent light fastness while remaining low-VOC, non-flammable and non-toxic.
EchoPanel®'s highly recyclable nature and use of post-consumer waste sourced from recycled PET bottles have seen it receive unprecedented environmental ratings and credits from leading environmental agencies around the world. It achieves Global GreenTag with GreenRate level A and a Platinum Product Health Declaration. The brand also boasts an impressive Environmental Product Declaration, which is recognised by sustainability rating scheme across the globe including BREEM (UK) Green Star (Australia), LEED (US) and Green Globes (US & Canada).
Birthday celebrations of EchoPanel®, kick off with a party in Sydney on the 19th September followed by the official launch in November 2019 of 15 years of EchoPanel®, an innovative ecologically sustainable design solution.