Discover Marokka's latest design inspirations
Marokka
, the London design house which creates unique modern sculptures have launched a collection of beautiful handmade umbrellas and striking g
ift wrap which features the geometric designs of '
Frank' the French Bulldog and 'Gus' the Gorilla.
Marokka is a design led concept that explores the structure and geometry of everything that surrounds us. Working from the inside out, they reinvent traditional shapes by taking them back to the DNA of their internal architectural form.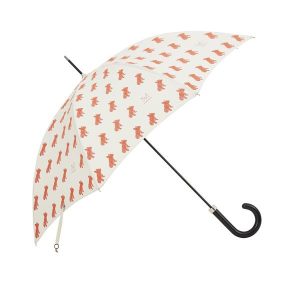 The original Marokka sculpture and future design icon is 'Frank' the French Bulldog, the geometric design creates a striking linear sculpture that would complement any stylish home. Frank's sharp, clean lines make him the perfect piece of modern sculpture for the home or office. Despite a classic design feel, his subtle playfulness means that every time you look at him, you'll feel like smiling.
Frank was then joined by a gorilla called 'Gus', who made his debut in all his magnificence in a supersized form at Broadgate in the City of London. Additionally, Gus is helping to support the work of internationally renowned conservation charity The Aspinall Foundation, with every Gus sculpture sold, Marokka donates £10 to The Aspinall Foundation.
Marokka has collaborated with bespoke British umbrella designer MR STANFORD to bring you the ultimate fair-weather fashion accessory. They fuse traditional manufacturing techniques and modern technologies, screen printing the unique designs onto woven Italian fabrics in a luxurious product with unparalleled attention to detail. The modern umbrellas are available with a red or black outlined Frank.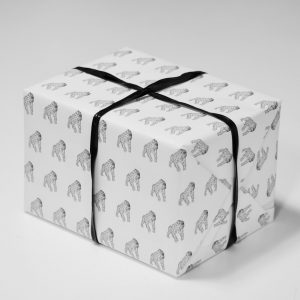 For further information please contact Cora Kemp
07903481131